Leeds v Tottenham Hotspur: how it happened.
We've already had one FA Cup shock of sorts today with Chelsea drawing 2-2 with the mighty, mighty Brentford Bees. There will be no puns about people buzzing.
There is however the potential for two more shocks this Sunday FA Cup afternoon with Tottenham Hotspur visiting Championship side Leeds and Liverpool taking on League One's Oldham Athletic at Boundary Park.
First up is Spurs' trip to Elland Road. Andre Villas Boas endured a rocky start to his tenure at White Hart Lane but his team are unbeaten in eight games and currently sit 4th in the Premier League. Securing the FA Cup and qualifying for the Champions League would add up to a redeemingly successful season for the former, if only briefly, Chelsea boss.
One step at a time though and Neil Warnock would certainly revel in beating the Premier League side today.
Final Score: Leeds 2 -1  Spurs
=========================================================
3.55pm: Full-time!! Friedel gets a head to the corner but Leeds get the ball away. Just as Somma looks set to race clear towards the empty Spurs goal and add a third, the referee blows for full-time. Harsh but Leeds won't care. They're through and we have our second shock of the day. Liverpool fans beware.
3.54pm: Uh oh…Michael Brown gives away a free-kick near the corner flag. Friedel comes up for it.
3.52pm: Goal-scorer and Man of the Match Ross McCormack is replaced by Davide Somma as injury time winds down.
3.50pm: Diouf goes off for Jason Pearce as Warnock looks to lock this game down. Spurs have a corner.
3.49pm: John Obika is put through by a ball from Assou-Ekkoto but the defenders and goalkeeper converge on him to snuff the danger out.
3.45pm: Vertonghen pulls at Diouf's shirt near the corner flag giving Leeds a free-kick. Some time-wasting keep-ball from Diouf wins his side a corner. 
3.40pm:  Before the free-kick is taken Diouf joins Vertonghen in the yellow card club.  He was booked for being an arsehole…I presume.
3.39pm: Some sloppy play from Dembele allows Mc Cormack to nick the ball. He then draws a free-kick from Vertonghen who also picks up the first yellow card of the day. Well done him.
3.36pm: Spurs break on the counter attack with pace. Obika is put through but a last second tackle clears the danger.
3.31pm: Spurs have been shambolic at the back at times to today. Ross McCormack is allowed to run through on goal and only a good save from Brad Friedel keeps the Londoners in this.
To score 4th goal: Leeds 4/1, Spurs 5/6, No 4th goal 7/4
3.29pm: Leeds are looking the more likely to score right now. Cue a Spurs equaliser.
3.25pm: AVB makes his last substitution as Kyle Walker comes on for Naughton. Earlier Dembele replaced the largely ineffective Huddlestone and Obika came on for the similarly ineffective Sigurdsson.
3.23pm: We have a female assistant running the line and the commentators haven't made one patronising compliment. That my friends is progress.
Price Update: Leeds 6/5, Draw 6/4, Spurs 10/3
3.17pm: Goal!! Spurs pull one back through Clint Dempsey. Slag him and he will score (see 3.14pm). Bale puts the cross in and Dempsey finishes with a solid header. Did anyone take the 9/1 on Spurs before the goal was scored?
Price Update: Leeds 2/9, Draw 9/2, Spurs 9/1
3.14pm: Naughton plays a lovely ball down the right for Aaron Lennon. His cross in to the box is met by Clint Dempsey who should do a lot better than turning it wide from 4 yards out. He doesn't. On a positive note the move at least reminded us that Dempsey is still on the pitch.
3.10pm: What. A. Goal!!! Leeds go 2-0 up!! Mc Cormack shows great composure and smashes a great shot past Friedel.
3.07pm: Luke Varney is challenged in the Spurs box. He claims it was a penalty. He was wrong.
3.05pm: The second-half kicks off.
Neil Warnock didn't look best pleased with that decision from the ref… twitter.com/paddypower/sta…

— Paddy Power (@paddypower) January 27, 2013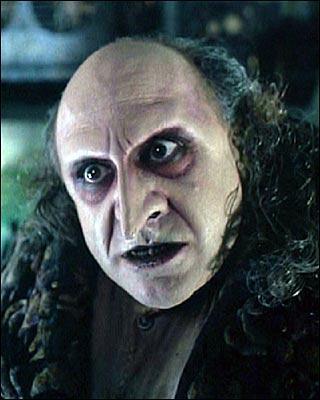 2.48pm: And there's half-time. Gareth Bale goes on one of his breaks right at the death but after getting in to some space down the right his cross is comfortably cut out. AVB with some work to do over the next fifteen minutes.
2.46pm: Now that would have been a kick in the proverbials for Spurs fans. A humped ball forward breaks for Varney but only the quick actions of Brad Friedel prevent Leeds from taking a two-goal lead. 
2.43pm: Spurs are having plenty of the ball but look a little cumbersome once they get close to the Leeds box. Sigurdsson has gone down injured after Diouf catches his heel. I'd like to lambast the Leeds player for being a dirty so-and-so but there was little in that one. I'll get my chance before the final whistle blows.
2.40pm: Dempsey has a shot from outside the box. The dip makes it a tricky but Ashdown gets behind and saves comfortably. 
2.36pm: Spurs are taking control of this game but have yet to find an equaliser. A needless free-kick given away by Bale as he chased the ball in to the Leeds corner. Perhaps showing some signs of frustration.
2.34pm:  This story did the rounds in the tabloids mid-week but I still can't get over how much Spurs' U19 player Kenny McEvoy looks like Gareth Bale. He plays left back and his style of play is very much reminiscent of his senior doppelgänger. He's Irish too so here's hoping he's as good as Bale…but maybe dives a little less.
2.28pm: Tom Huddlestone is going for the Assou-Ekotto look with his hair whilst Assou-Ekotto appears to be going for the Camoranesi. Footballers really have too much time on their hands.  
2.19pm: Spurs have responded to going a goal down and are attacking with a little more purpose now. 
2.15pm:Goal for Leeds!! Luke Varney breaks away as the Spurs backline are caught ball-watching. He has a man free in the middle but he cuts in from the left and finishes well past Brad Friedel. The shock is on!!
2.13pm: Ah, there's some Jimmy Saville related chanting going on at Elland Road. Classy stuff.
2.09pm: Already getting the feeling that this isn't going to match up to the excitement of the earlier game. Leeds are looking a lot less bullish than Brentford so far. Spurs have been comfortable if somewhat relaxed.
2.07pm:  Sigurdsson gets a headed effort on target after Vertonghen is given plenty of time to swing a cross in.
2.01pm: We have kick off. Clint Dempsey starts up front for Spurs.
Team News:
Having asked to leave the club because they're not paying him enough money, Luciano Becchio has been omitted from the Leeds squad. Alas Warnock has included the distasteful El Hadji Diouf.
AVB has gone for a line-up which doesn't include an out-and-out striker but still has plenty of attacking talent on show.
Leeds United
Ashdown, Peltier, Lees, Green, Austin, Varney, White, Brown, Byram, Diouf, McCormack

Tottenham Hotspur
Friedel, Vertonghen, Naughton, Assou-Ekotto, Caulker, Dempsey, Huddlestone, Lennon, Parker, Bale, Sigurdsson