GIF: Try not to laugh as this baseball umpire gets whacked in the nuts
The baseball season is nearly back – yaaaayyyyyyyyy!
We're happy not because we actually give a shit about watching cricket's less interesting American cousin, but for the disproportionately high number of comedy GIFs the sport seems to throw up.
Like this one from spring training, MLB's version of a pre-season, only their actual season is mainly all pre-season so it's more like a pre-pre-season.
Anyway, enough waffle – the umpire got crushed in the plums by a well-struck wallop from the batter. That may not strictly be the correct jargon, but who cares – it's hilarious.
Providing you're not the umpire.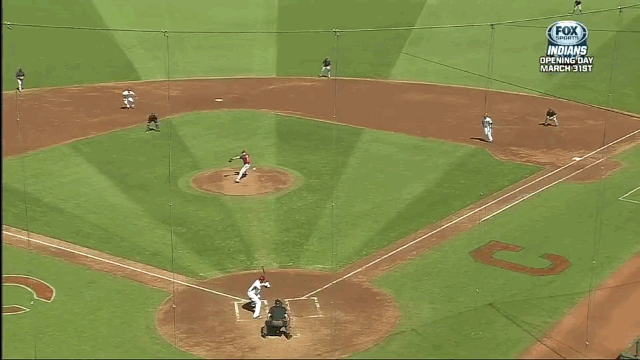 Thanks @Deadspin.